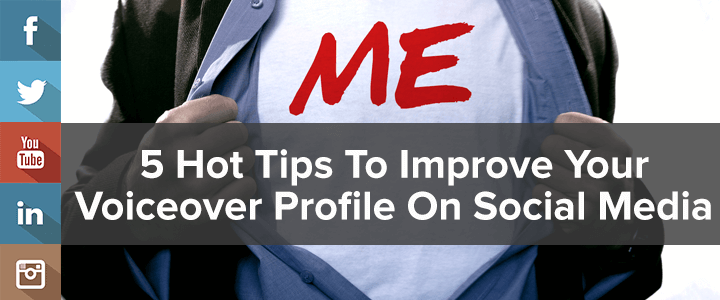 Social media is an essential tool for voiceover artists, but that's why you're here!
What you want to know is how you can improve your voiceover social media, so you can get the results out of it that are so crucial to keep your voiceover career fruitful and growing.
From our experience growing our own social media presence and working with thousands of voiceover artists to do the same, we've created our Gravy For The Brain top 5 golden rules for how to improve your voiceover social media.
GOLDEN RULE NUMBER 1 – Focus On You!
A big error that people make when they join social media with a business focus is to focus on selling and making it about the business.
While that might seem like a great approach, afterall you're on social media to promote your business, take one moment to really think about this one simple point:
Do you follow any businesses on social media?
The answer is likely to be no, because you use social media to interact with people, not to be sold to.
So why are you not treating everyone else like that?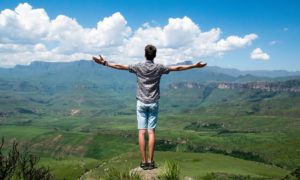 People are on social media to connect with interesting and exciting individuals. And that's what you need to be to succeed in that environment. And the great thing about voiceover as a business is that YOU are the product. Your voice and your style and attitude is what clients want from you. That's why social media is such a powerful tool for voiceover businesses, because you can use social media as an individual, while still promoting your work.
So all you need to do is narrow down what kind of expertise and tone you want to have and immediately let people see what you're all about.
So are you interested in being an animated character voice artist?
Then why not try having a fun almost child like imagination and excitement. Post videos of you creating characters, impersonating popular characters and engage your audience with the fun and joy you have for creating characters. Not only is that entertaining, but it also reveals your skill and talent in an instant way!
Or maybe you want to voice dramatic audiobooks?
What better way to engage people than being personal about the kind of books that resonate with you. Recommend and discuss your favourite books. Let people know about the latest audiobooks. You can even post your own recordings of books, complete with soundscapes to truly bring the words to life.
You are your business, so if you make yourself as interesting as possible, then it can only reflect well on your business.
GOLDEN RULE NUMBER 2 – Post Regularly To Your Most Important Social Media
This is really 2 golden rules in one, so let's simplify it further:
Post regularly to your social media to keep it alive.

Pick 3 social media platforms and nail them.
The former rule makes sense. A dead social media channel is pointless if you want people to pay attention to it.
But the latter rule is just common sense advice that might be understandably lost on you in all the excitement of trying to be in as many places at once.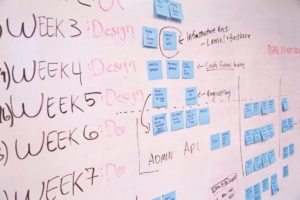 The reality is, as a single individual, you don't have time to be everywhere at once. You have limited time, and so you need to maximise that time. So instead of trying to run 8 average social media channels, instead focus on 3 social media channels and do them well – with regular high quality posts.
And how often should you post to your social media?
Well thankfully, there is a proper answer to this:
Facebook

– 2 times per day

Twitter

– 5 times per day

LinkedIn

– 1 time per day

Pinterest

– 5 times per day

Instagram

– 1.5 times per day
Now obviously these are just minimum guidelines. In reality, many people post hundreds of times to Twitter every day and they have a great relationship with their viewers.
You should post to your preferred social media a minimum number of times a day, but the reality is, as long as you have great content and thoughts to share, then you can never post too much!
Oh and if you want to keep on top of interesting topics and things to talk about, then here's a few sites to keep in your bookmarks so you always have something interesting to share:
GOLDEN RULE NUMBER 3 – Be Consistently Consistent!
Your name, profile picture, imagery, style, tone, personality and look…you must keep that consistent across all your platforms…all the time.
This isn't just about coming across as genuine, although that is very important too. Nothing destroys the illusion of you being an authentic personality, than wildly different styles and tones between your social media.
The real reason is, that you want your social media to be the net that captures people to your voiceover business. And like a good business, you want your brand to be instantly recognisable. When you think of Coca Cola, it doesn't take longer than a moment for your brain to instantly be hit with the colours red, black and that iconic glass bottle.
You want to have the same effect.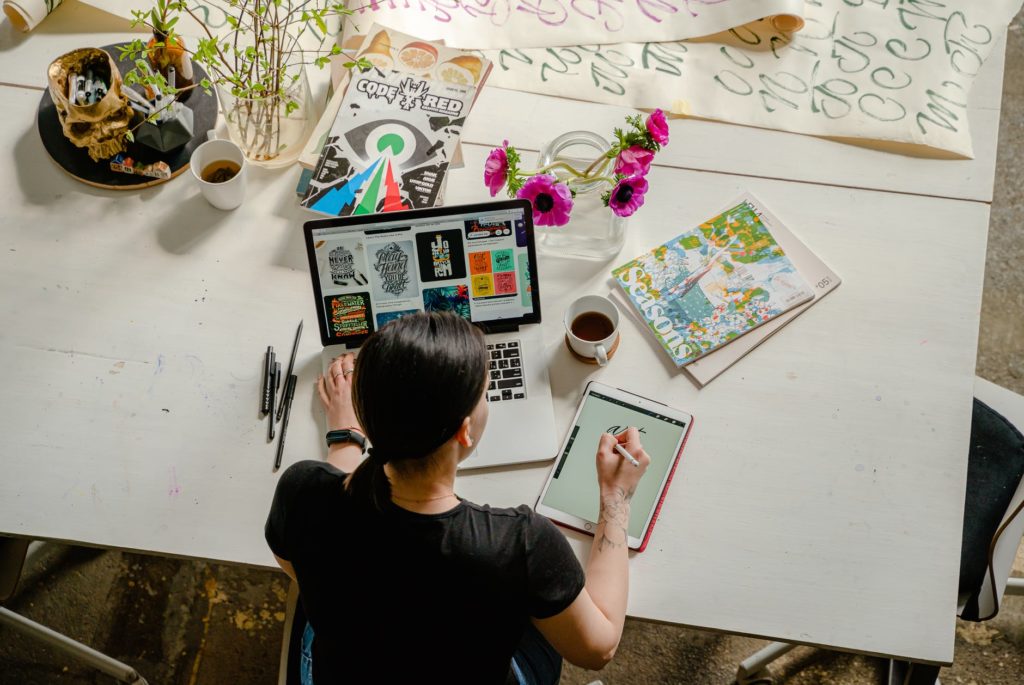 When clients are checking you out, they will Google you and will most likely come across all your social media channels. If one social media platform has your logos and brands, and the other is just a picture of you on holiday, they'll quickly become confused. They won't be able to be sure if it's the same person.
And by that point, you're putting the work on them to research you…and if there's one thing you don't want your clients to think of you is that you're an inconvenience.
Now coming up with a brand that is good enough to have on all social media channels is a different story. However, some quick advice from Neil Patel, an expert marketer in the online and digital realm, will help point you in the right direction.
He has 7 rules for what makes for an interesting Twitter profile:
It's accurate

. One professional description.

It's exciting

. One word that is not boring.

It's targeted

. One – three niche descriptor (speciality)

It's flattering

. One accomplishment.

It's humanizing

. One hobby.

It's intriguing

. One interesting fact or feature about yourself.

It's connected

. Link to another social profile.
So there you go, 7 extra golden rules to go along with our 3 current golden rules. We're spoiling you today!
GOLDEN RULE NUMBER 4 – Join In With The Community
The trick to improve your voiceover social media and master the platforms is in the name!
SOCIAL media… it's all about being social.

So get social!
There are so many voiceover communities, especially on Facebook, so be sure to get involved in them. Not only is it great to seen as a trustworth and friendly member of the community, but it can be especially helpful as a new voiceover to have a group who can help you avoid the rookie mistakes.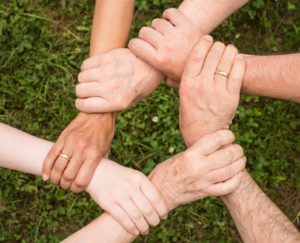 There's loads of potholes and scams waiting to catch new voiceover artists out…but thankfully there's even more voiceover artists who can turn you away from big mistakes that could waste months of your time and thousands of dollars of your money.
Barry Feldman is a blogger on Social Media Today and he has written the book on successfully networking as an expert. Here's a slither of Barry's golden rules on how you can improve your voiceover social media by connecting with your wider community of voiceover artists:
Follow up with new connections

you make promptly, stay in touch, and always follow-through on your promises.

Connect the people in your network

to each other e.g. if you see a voiceover job opportunity that is right for them but not you.

Surround yourself

with top-notch people.

Have the confidence to reach out

to the best – be polite and respectful

Study the network of successful friends

and leaders in your niche and follow their lead.

Find mentors

. Do as they do.

Ask for advice

from everyone you stand to learn from.

Give as much as you can.
Ask your connections

if there's anything you can do for them.

Ask a lot of questions and listen.
Tell people

you're excited to hear their stories. They'll be glad to share them.

Make yourself available

to your peers
There's safety in numbers, so ingratiate yourself with the crowd (but don't forget to stand out from the crowd once you're in there)!
GOLDEN RULE NUMBER 5 – Monitor Your Mentions & Reply To Opportunities
While posting and engaging with people on social media is fun, you're still using social media as a business, and that means having a plan.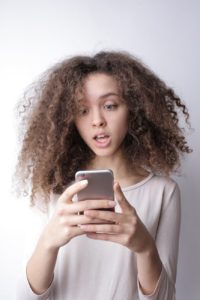 If you just go into using social media as a way to chat with people, you're not going to see results. You might be busy and using it, but you won't ever manage to convert that time into real business.
You need to be aware of the people who are mentioning you on social media, or conversations you see where people are looking for voiceover actors or are struggling to find the perfect voice – and get in touch with them ASAP.
Even more integral is making sure that you can quickly respond to any enquiries. It's no good leaving a potential client hanging on for a day or 2, because they'll be gone.
Here's a real statistic to show you just how important vigilance is when you're using social media. According to a study by Lithium Technologies, they found that 53% of people who tweeted at a business, expected a response within the hour.
That's the level you have to keep up with.
Tracking your mentioned is easier than ever with tools like Mention, which allow you to track your name online. You can also set up notifications on all your social media platforms for whenever you get mentioned, so you can be on your phone and responding right away.
And of course, you can always create automatic Facebook Messenger responses and other social media responses to give your brand just a little extra personality and make it appear that you're a professional who is always there, even when you're not.
A Summation Of How To Improve Your Voiceover Social Media
We've learned lots today (well hopefully we have), so let's quickly round everything up into 5 easy to remember rules for you to get started with and drastically improve your voiceover social media.
Define the area of voiceover you want to master and be an authentic personality

Keep that personality consistent on all platforms.

Choose 3 social media platforms max to focus on and share often to keep them alive

Engage with others and be a useful and reliable member of the community

Always be ready to respond to opportunities that arise (and be ready to make opportunities if none come your way)
The rest is up to you, but if you can truly take these golden rules to heart and focus on improving your voiceover social media, then you can truly make strides to achieving your voiceover goals.
Good luck out there and why not drop us a Facebook message or Tweet to let us know how your social media journey is going. We look forward to hearing from you!