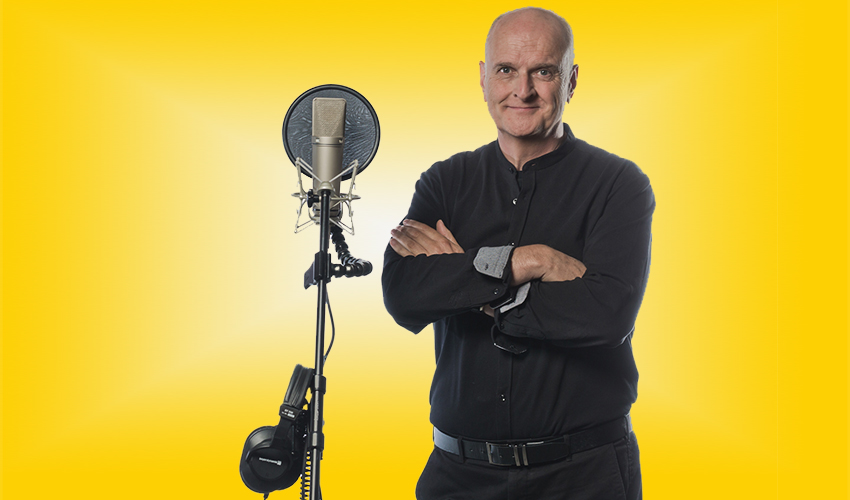 If you have opened this blog, it is probably fair to assume that you are viewing this because you in how to get commercial voice over work and not dabble in it as a hobby.
What is Commercial Voice Over Work
For those of you that are beginners, I just want to clarify the type of commercial voice over work that you can get.
Commercial voice over work can consist of the following:
TV Commercials
Radio Commercials
Cinema Commercials
Web Commercials
As you can see there are lots of opportunities to get commercial voice over work.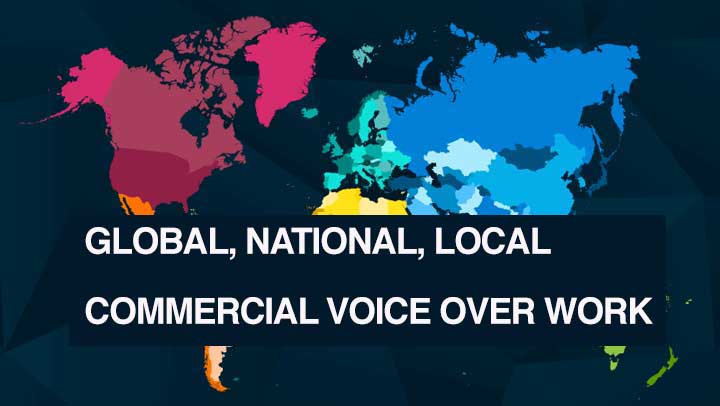 There are local and national commercials – indeed there are such things as international commercials. Many of you will be chomping at the bit I'm sure to get started. However, diving headlong into commercial voice over work is not recommended without at least six months to a year's worth of hard work and practice. Indeed by jumping in too soon, you could potentially damage your reputation…. and as we all know your reputation is literally all you have in this business.
How To Develop The Skills To Get Commercial Voice Work
So where can you practice, gain experience, and get paid at the same time? The answer is in local radio commercials. Right across the country, there is a network of local radio stations. All of them need to make and play radio commercials in order to exist. The radio stations have a regular roster of commercial voce over work because commercials have to frequently change.
The radio advertising model is similar to most advertising models. The revenue generated by advertisers pays for the presenters, the producers, the news teams, the advertising department, the technical equipment, licensing and transmitters. So commercials are in fact the lifeblood of a radio station.
So whether you are reading this in the UK, in the USA, or indeed anywhere else in the world, you need to, as your first port of call, do some research into local radio commercial production.
Take Action and Secure Your First Commercial Voice Over Work
Find your nearest radio station. Find out who the head of commercial production is and either email them or call them on the phone. Introduce yourself and tell them that you are a commercial voice artist and that you would like them to give you a trial in order to get onto their voice roster. Offer to email your commercial demo reel to them and follow up in a week or two.
To help you get started I have included the links to two radio station directories:
It's Not Just Commercial Voice Over Work – It's About Relationships
Once you have established a relationship, many radio station commercial production departments are happy to email you scripts and for you to return the finished audio over the Internet or produce you live over ipDTL or ISDN.
So, when you are ready, gather yourself up and get out there. Taking action like this is wonderfully empowering, however, don't expect it to be all plain sailing. You will encounter many brick walls …… but if you remember that brick walls are only there to keep out those who don't want what is on the other side badly enough, you'll find the will to keep on going.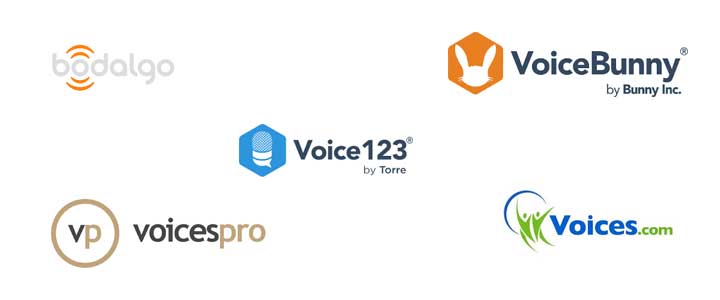 It is also worth mentioning here the various pay to play sites that you can join to get commercial voice over work. On sites like voices.com, Voice123, Bodalgo, and others (see our post on voiceover sites) enter your details so that producers and clients can audition you. Because you are one among thousands, the booking rate with these websites can be pretty poor.
However, by participating in the auditioning process, you are gaining experience and exposure – with very little risk. It is only through continually auditioning and perfecting the audition and the performance that you can get better at getting commercial voice over work.
So my advice is yes, you should sign up to as many of these sites as you want. Pay to Play and scratch auditioning is a numbers game. The more auditions you do the more you will book.
On the subject of pay, it is my view that every professional should be paid adequately for his labour and this includes voice-over talent. To be any good at this game you need to have put in the hours and consequently, it is my opinion that you need to be paid properly. The 19th century English essayist asked John Ruskin once said:
"There is scarcely anything in the world that some man cannot make a little worse, and sell a little more cheaply. The person who buys on price alone is this man's lawful prey."
While this, of course, remains true today, there is another more modern adage which goes: "you get what you pay for".
If you pay peanuts then you get monkeys. What I am driving at here, is that your aim should be to raise your game above that of the bottom feeders and become known as a properly compensated professional. If you are providing a shoddy service then why would anyone pay you very much for it.
In the world of commercials, this is especially true. By all means, cut your teeth on fivr and on the low-paid sites, of which there are many however there will come a time when you will undoubtedly tire of this, as you'll find that you'll not be able to support yourself or your family.
You will then in effect, have joined the inevitable race to the bottom. If working for free floats your boat then fill your boots – as there is an inexhaustible amount of work to be done!!
Why Investing In Practicing Commercial Voice Over Work Is Critical
So for the seriously minded amongst you, I will heartily recommend that you invest time in your training and in your research. Immerse yourself in everything that Gravy for the brain has to offer, including the taking of courses, reviewing of webinars, the reading of blogs such as this one, and asking questions and advice in the forums. Keep spinning those plates and you will get there, trust me.
So now, the only thing most people are interested in… Money!
Guidelines For Being Paid For Commercial Voice Over Work
In the UK there are two sets of guidelines for payment to voice-over artists in radio and television commercials.
One covers payment for local radio commercials and the other for commercials produced by agencies.
If you are serious about a career in this business, then you really do need to join either British Actors Equity in the United Kingdom or SAG AFTRA in the USA. Both of these august organisations will assist you in your career and will guide you on rates of pay. Of course, once you are established, you will undoubtedly have an agent to deal with these issues on your behalf, but until then, you need to address them yourself.
The good news is that most of the local radio stations will be very well used to paying these set rates of pay to voice artists, everyone gets the same rate per commercial. This is easier for everyone, as you don't have to get into individual negotiation on every commercial you make. The difficulty comes when you produce audio for clients or affiliated commercial producers outside of the local radio network.
You can either base your fee on the local radio rate, or charge a per hourly rate. It very much depends on what the market will accept. One thing you should bear in mind if you are working for an independent company is that you do need to draw up a contract or an agreement with them to protect yourself.
This agreement could be as simple as a three line email or a note on the invoice which sets out the fee to be paid, the radio station or radio stations that you are licensing the commercial to be aired on, and for how long.
This means in effect that you have licensed your work for a particular period of time on a particular set of channels. If the licensor wishes to use the material for an extended period of time or on other radio stations, then he will have to pay an additional fee. This additional fee can be agreed in advance so that everyone knows where they stand on the matter.
In the case of television commercials, the fee payment structure is slightly different. As a voice artist, you will be paid your hourly session fee known as your basic studio fee or BSF for short. This can range from £150 – £500 or if you are in America then $200 – $600 approximately.
Before your commercial goes to air, the client is required to tell you the channels it is airing on and for how long and in the case of UK television the number of TVRs – which is a measure of the number of people who will view the commercial over time. If you go to www.usefee.tv and enter your basic studio fee together with the transmission information requested, you will be presented with your use fee which you are then free to charge the client in addition to your basic studio fee and a one-off transmission fee.
In many cases, advertisers and clients will tell you that they don't know the TVR figure. This is absolute nonsense. They themselves will be paying the channels to run the commercials and the TVR figures will be disclosed to them in order for them to pay for this service -therefore they will know this data in advance. Under no circumstances is it in your interests to sign a contract for buyout.
In other words: accepting a larger fee upfront and waving your right to use fees in the future. This is generally a bad deal for the voice artist when you consider that a national television commercial airing over many months can generate use fees in the tens of thousands of pounds or dollars. If you are reading this in America please refer to the SAG AFTRA website and download the SAG AFTRA app, which will assist you in calculating the appropriate fees to charge.
Final Thoughts On Commercial Voice Over Work
One final thing is the question of whether or not you should charge for your editing and post-production time. Nowadays, I take the view that if I am recording in my studio, I will happily send the untreated, unfinished audio to an audio engineer or producer and not charge for my studio time.
However, if I am required to edit, de-breath, EQ, compress, batch process and generally produce the finished product – then I feel that I am entitled to ask for an additional fee for this extra work. This fee, of course, may not necessarily be the same hourly rate that I would charge for voice-over, however, it is appropriate to charge something, as you are not only been paid for your time but for your expertise. It's what being a professional is all about.
If you are a member of Gravy For The Brain and want to have help or get more personalised guidance on commercial voice over work, then drop into our forums. Remember, we are there to help you build your voice over career. We also can provide valuable feedback on your commercial show reels – to make it the best and improve your audition rates.
By Peter Dickson
For more information on voice acting visit our series of posts on how to become a voice actor